C&C Sutlery Movie, Production, and Historical Credits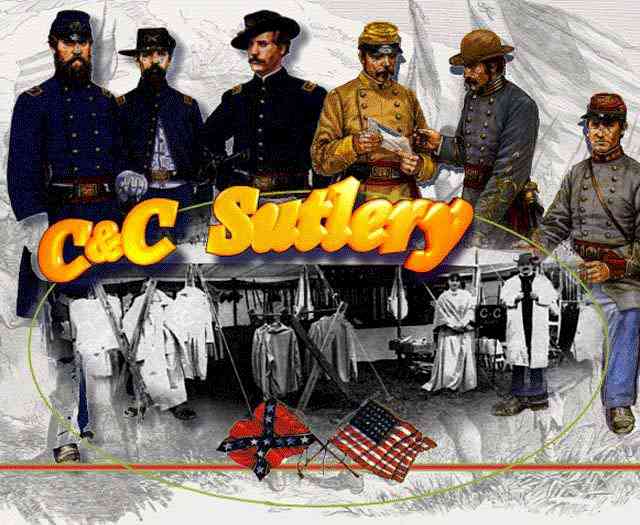 Since 1976, C&C Sutlery has been supplying movie, production, and theatrical companies and 'Historical displays' with high quality Civil War and Indian War merchandise from our catalog.
We offer our services to Set Decorating, Wardrope, and Property Managers as well as offer items for other stage, screen, or historical displays.
Below are some of our credits.
2010 "Jonah Hex" - Warner Bros.
2005 "Into the West" miniseries
1989-1992 "Young Riders" TV series
ARTISTS
Ron Lesser - Civil War Art
UNITS