Confederate Shell Jackets - Officer
Be sure to have your measurements available when ordering. CLICK HERE for Clothing Measurement Information.
We want to ship you the right size the FIRST time.
Please let us know if you buy your clothes in TALL (generally if you are are 6'2" or taller) or SHORT (generally if you are 5'7" or shorter), have a large neck, have an exceptionally broad chest and very narrow waist, or any other clothing fitting specifics you think we should know about so that we can make your clothing to fit YOU!
Proudly MADE IN USA in the Great State of Idaho.
All of our enlisted shell jackets can be customized to meet your needs. In many cases, we can duplicate a shell jacket from a picture. If the options below don't meet your needs, call us to discuss your specific customization.
Please allow 3-4 weeks for special orders.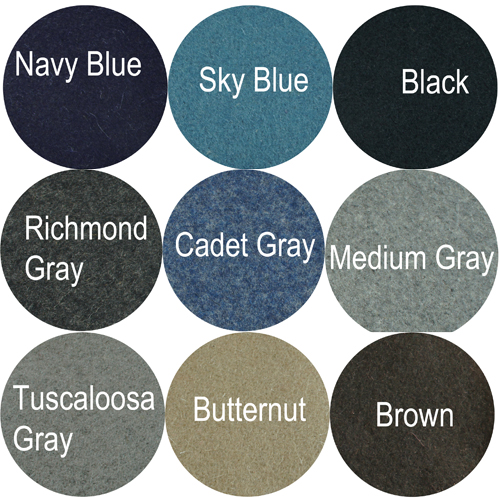 Branch of Service Colors:
Artillery: Red
Cavalry: Yellow
Infantry: Sky Blue
Medical: Black
Militia: Black
General Staff and Engineers: Buff (cream color)