Cowboy Action
Authentic Old West clothing & accouterments to outfit the Cowboy Single Action Shooter
Be sure to have your measurements available when ordering.
CLICK HERE
for Clothing Measurement Information.
We want to ship you the RIGHT size the FIRST time.
Please let us know if you buy your clothes in TALL (generally if you are are 6'2" or taller) or SHORT (generally if you are 5'7" or shorter), have a large neck, have an exceptionally broad chest and very narrow waist, or any other clothing fitting specifics you think we should know about so that we can make your clothing to fit YOU!
Please allow 4-6 weeks for delivery.
All Cowboy Action Clothing is custom made specifically for you.
Returns and exchanges may be subject to a 20% restocking fee. Any custom made item returned or exchanged will be discounted and placed on our Returns and Sale page.
Clothing proudly MADE IN USA in the Great State of Idaho.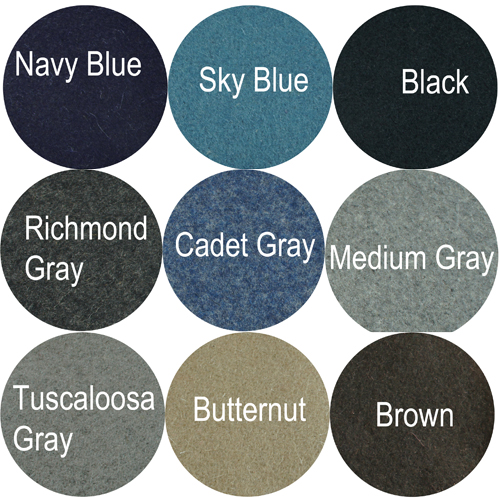 NOTE: Many guns are on back-order from the manufacturer. We will call you if the gun you want is on back order.
If you still want the gun:
(1) we will place your order with the distributor and your order will be placed in line,
(2) we will charge your credit card,
(3) and your gun will be shipped, directly from the distributor, as soon as your gun is in.
We do not ship guns outside of the United States. Firearms and cylinders cannot be returned or exchanged.