US Shell Jacket - Junior Officer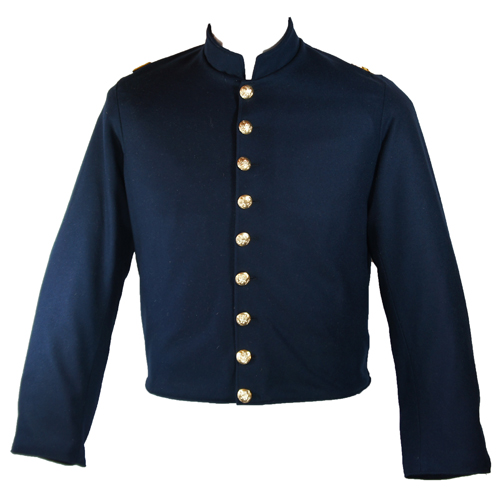 The US Junior Officer Shell Jacket is appropriate for Second Lieutenant, First Lieutenant, and Captain.
This junior officer US shell jacket is made from a finer grade, officer quality 15-16 oz broadcloth Navy Blue wool. The jacket features a 9 button front and a 3 button functional cuff. The jacket is fully lined in black or brown cotton lining and there is an inside left breast pocket. has one inside pocket. A second inside pocket is available at an additional charge. Officer "I", "A", or "C" buttons or US Staff Buttons and Junior Officer shoulder boards are available for this jacket.
Proudly MADE IN USA in the great state of Idaho.