CS Shell Jacket - Early War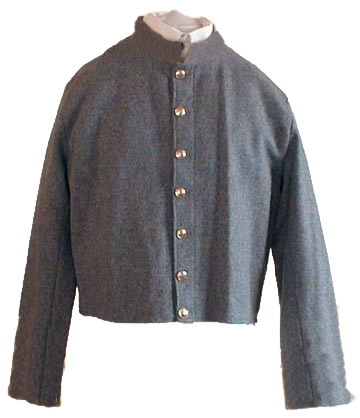 Early War shell jackets feature more trim, more buttons, and were often designed by the militia units.
This Early War CS shell jacket features branch of service color solid trim on the collar and cuff and a piping trim on lapels and the bottom edge of the jacket. This jacket has a 9 button front in CSA, Block "A", Block "C", or Block "I" buttons and 2 buttons on each cuff. It is lined with a cotton lining and has one inside pocket. It is available in a variety of wools.
Proudly MADE IN USA in the great State of Idaho.