Cavalry - 1874 Dyer Cartridge Pouch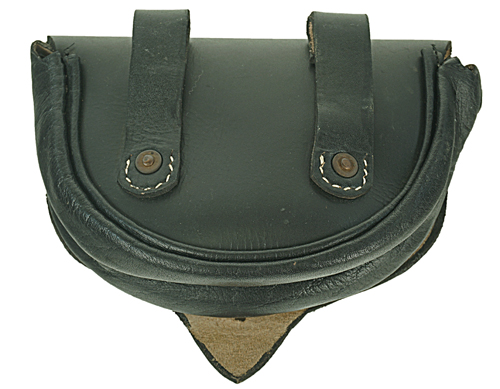 The M1874 Dyer cartridge pouch is used with the 45/70 rifle or carbine during the Indian Wars. It is made of high quality black leather with a US in oval embossed on the flap. The flap closure has a brass plate and finial. There are two belt loops on the back. It is lined with lambs wool. The pouch is available in black leather only.
Click on the picture for additional images.
Imported