Cavalry - 1876 McKeever Box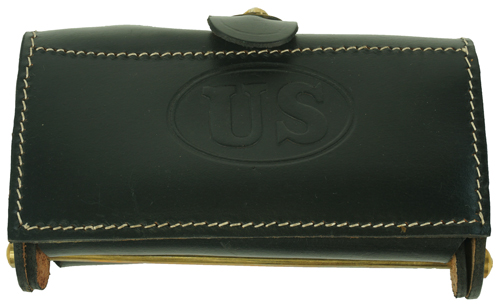 The M1876 McKeever Box is used with the 45/70 rifle or carbine during the Indian Wars. It is made of high quality black leather with a US in oval embossed on the flap. The flap closure has a brass finial. There are two belt loops on the back. Inside are 2 rows of ten canvas loops for 20 cartridges. The box opens by folding down on a brass hinge. The box is available in black leather only.
Click on the picture for additional images.
Imported