Games - Cards - 1858 Samuel Hart Poker Deck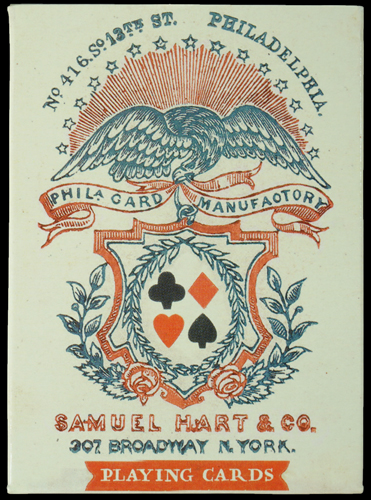 This authentic reproduction of an 1858 playing card deck by Samuel Hart & Co. of 55 cards features full-length, single-ended court figures. The cards have an unusual pictorial back design of a huntress peering across the landscape. The cards have square corners as in the original deck. Per the traditional style, there are no indices in the corners of the cards.
Click on the picture for more images.