US Kepi - Officer: Lt Colonel - Value Line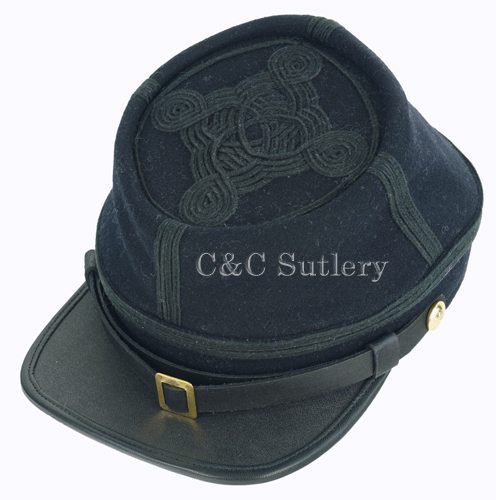 This value line US Kepi is made in Navy Blue wool for both cap and band. The Lt Colonel's kepi has FOUR rows of black braid on the top, sides, front and back of the kepi to indicate the officer rank. One row of braid also encircles the hat above the band.The kepi has a heavy leather brim, functional chin strap with brass side buttons and center buckle, leather sweat band, and is lined.
Click on the picture for more images.
IMPORTED.