CS Kepi - Early War Infantry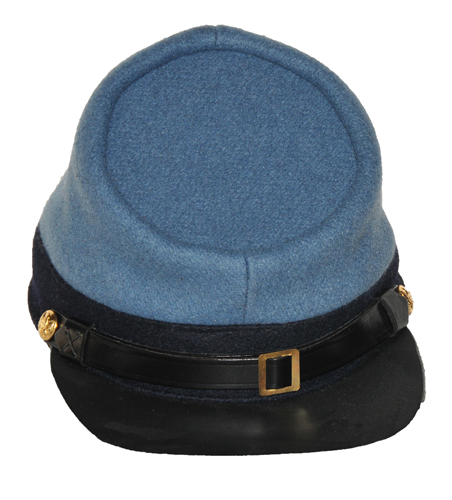 Early Confederate regulations called for the color of the kepi to indicate branch of service.
The CS early war infantry kepi is bluewith a navy band. The kepi has a heavy leather brim, functional chin strap with brass side buttons and center buckle, leather sweat band, and is lined. This kepi is available in infantry blue wool only.
MADE IN USA in the great state of Idaho.