CS Kepi - Late War Artillery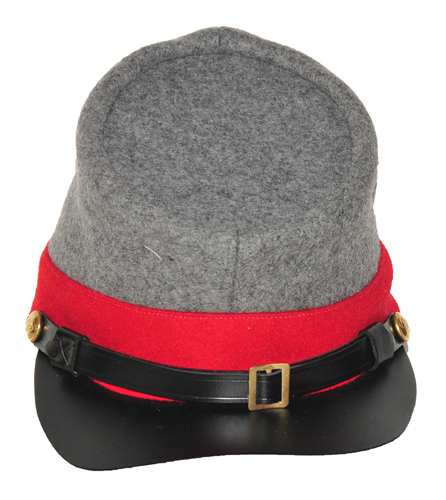 The CS late war artillery kepi is gray with a red band. The kepi has a heavy leather brim, functional chin strap with brass side buttons and center buckle, leather sweat band, and is lined.
MADE IN USA in the great state of Idaho.